Upcoming & Ongoing
Hera Gallery, 10 High Street, Wakefield, MA 02880
Notes from the Coast
August 8 – September 5, 2020
Hours: Wednesday to Saturday: 3-5pm and by appointment
Phone: (401) 789-1488
Notes from the Coast features solo shows by Hera Gallery members Kathie Florsheim and Barbara Pagh who are exhibiting new work. Utilizing photography and printmaking, both artists explore spatial representations and abstraction of patterns with local coastal phenomena. In lieu of opening events, each artist will have a week long "spotlight" including online images, videos, and an artist interview that will be shared live through social media and the gallery's website.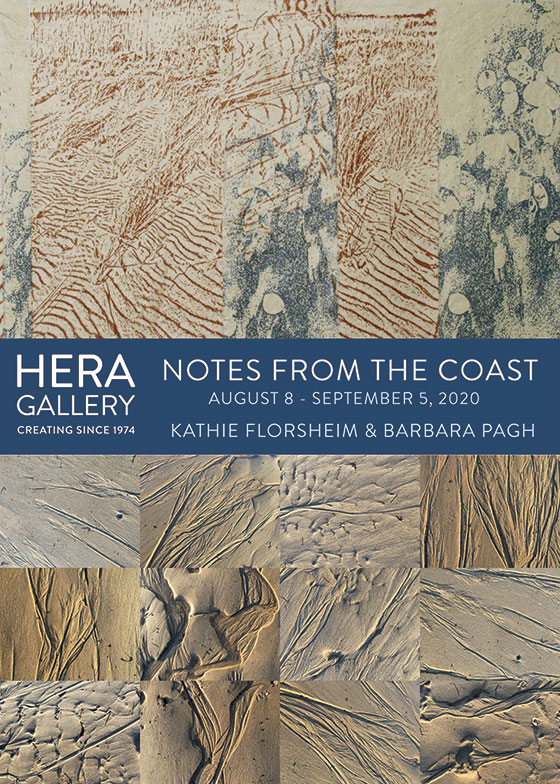 Hera Gallery, 10 High Street, Wakefield, RI 02879
5th Decade
January 16 to February 22, 2020
Opening Reception: Thursday, January 16, 6-8pm
Ms. Florsheim joined Hera Gallery in Wakefield, RI on June 1 of this year. Hera is a "non-profit, artist-run" gallery established in 1975 at a time when it was very difficult for women to show their work. It is "the 5th oldest women founded project art space in the United States."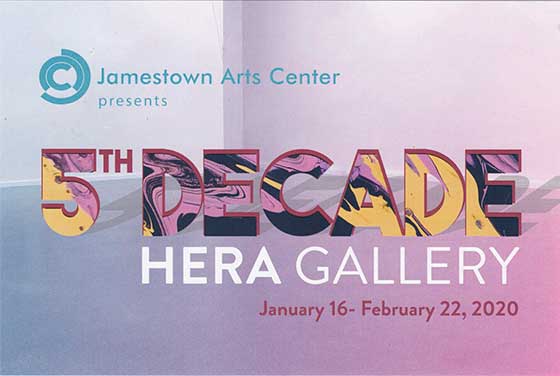 Grimshaw-Gudewicz Gallery, 777 Elsbree St., Fall River, MA
September 7 to October 12, 2017
Opening Reception: Thursday, September 7, 6-8pm
Gallery website
Phone: (508) 678-2811 ext. 2631
E-mail: Kathleen Hancock at kathleen.hancock@bristolcc.edu
Gallery hours: Monday – Friday 10 am – 4 pm, Saturday 1 – 4 pm.